New technology responding to future requirements
The Clinique du Lac in Geneva seeks to offer only the best, providing you with access the most complete laser treatment centre possible. To achieve this, the Clinique has a partnership with Cynosure, the leading Medical/Cosmetic laser manufacturer.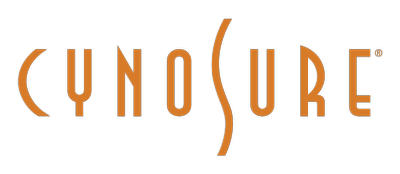 Laser Elite +
Wrinkles and fine lines
Blemishes
Signs of ageing caused by exposure to the sun
Permanent hair removal
Varicose veins
The laser Elite+™ is the most multi-function system on the market, thanks to its twin wavelength settings which are ideal for rapid results with all skin-types. The Elite+ is ideal to treat long-term hair removal for all phototypes and tanned skin, facial and lower limb varicose veins, epidermal pigment lesions and all signs of skin-ageing caused by the sun. (source Cynosure.fr)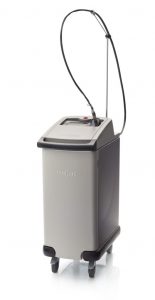 CO2 laser
Wrinkles and fine lines
Eye wrinkles
The signs of skin ageing caused by exposure to the sun
Acne and surgical scars
Skin re-tensioning: cleavage wrinkles, loose facial skin
Minor surgery: keratosis, beauty spots, warts, etc.
The Ultrafine™ CO2 laser is the very latest generation of fractional CO2 laser, it combines high technology and performance (3 emission modes, different operation modes – continuous, super-pulse, ultra-pulse).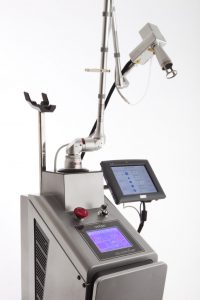 Picosure laser
Pigment lesions
Acne scars
Wrinkles
Melisma
Photorejuvenation
PicoSure® is the world's first picosecond laser; it is largely reputed for its technological sophistication, unequalled clinical flexibility and its proven performance. The new FDA approved 532mm wavelength is the latest addition to the Picosure technology making this 735mm/532mm laser the first laser technology to be able to treat the full spectrum of tattoo ink colours. (source Cynosure.fr)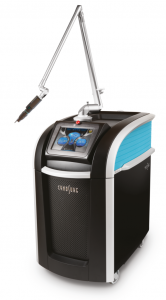 Sculpsure laser
chin
back,
love handles,
abdomen,
thighs, etc.
The world's first hyperthermic laser treatment for non-invasive fat reduction. Flat applicators, no aspiration damage and optimum results. Can treat a number of zones in 25 minutes. Simple and effective attachment system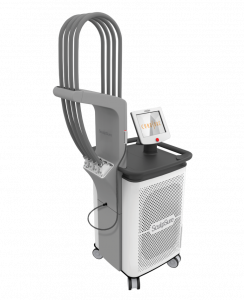 The Clinique du Lac also has other technology capable of responding to a wide variety of other needs.
As well as a special treatment room for peelings and filler injections.
And to make your stay at the Clinique du Lac in Geneva even more pleasant, the relaxation room has an O2chair, the world's only respiration chair.